John Oliver's Mic Drop on Vaccine Myths
John Oliver's Mic Drop on Vaccine Myths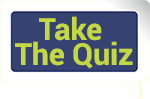 Take a quiz based on this article, and earn a vaccine for UNICEF for every right answer!
Did you know that John Oliver once dedicated an entire 30min segment on vaccines? It's quite the tour de force, tackling many vaccine issues such as the autism myth, recent/current outbreaks, herd immunity, and even basic scientific literacy.
However, what makes his take extraordinary is that he focuses primarily on vaccine hesitancy.
Think this doesn't apply to you?
Our statistics say otherwise.
One of our most shocking revelations comes from this simple question on our site:
Spacing out vaccines will cause fewer side effects. True or False?
The correct answer is false, but 40% of people on this site get this question wrong.
Considering that our site is full of vaccine proponents, it's a worrisome trend to say the least. If many vaccine advocates still believe at some level that the recommended vaccine schedules are not safe, what would this statistic be for the general public?
According to a New York Times article that John Oliver quotes, "Ninety three percent of doctors reported that in any given month, they had been asked at least once to delay vaccines."
Vaccine schedules are developed with great consideration for regional threats, accessibility, and most critically, the child's health. The science is clear – children are exposed to thousands of foreign antigens every single day, and vaccines are just a drop in the ocean. In fact, scientific studies have shown that an infant's immune system is so robust that it has the capacity to respond to about 10,000 vaccines at a time.
Again, the science is undeniable. Our feelings though, are sometimes harder to convince. Parenthood can be, at times, scary and emotional. We all want what's best for our children, and hesitancy is understandable. The fear is understandable.
But as John Oliver says: "For what it's worth, I have a son…he was born prematurely following a very difficult pregnancy. And I worry about his health a lot. But we are vaccinating him fully, and on schedule. And if I can overcome the temptation to listen to the irrational shouting of my terrified lizard brain, then I believe that everyone can."
Check out the video below. Note that it contains plenty of off colour humour, that is not suitable for children.
If you live outside of the USA and are unable to watch it below, you can also click here.