Mumps Outbreaks are at a 10-year high in the USA
Mumps Outbreaks are at a 10-year high in the USA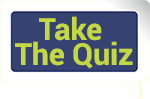 Take a quiz on mumps, and earn a vaccine for UNICEF for every right answer!
One piece of news you may have missed at the end of 2016: Mumps outbreaks were at a 10-year high in the USA, almost tripling the cases from the year before.
Over 3800 cases across most US states were documented by the CDC, with the majority of them in college campuses.
According to experts, there are several factors to blame:
1 – Lower immunization rates. While most colleges require two doses of the MMR vaccine in order to enroll, the rule doesn't stop neighbouring areas and communities from having anti-vaxxers. These anti-vaxxers are often the breeding ground for mumps, which exposes students living in close quarters.
2 – The vaccine works, but its effectiveness may diminish over time. Even with one dose the vaccine is 78% effective, and 88% effective after the second dose. However, for many college aged students, it has been over a decade since the last MMR shot – perhaps weakening its effectiveness.
It's a clear case that shows that maintaining herd immunity protects everyone from serious diseases. Check out the video below to learn more:
http://www.nbcnews.com/nightly-news/video/mumps-at-10-year-high-in-2016-says-cdc-828519491606