A Quarter of Millennials Don't Plan on Getting Flu Shot Because of Affordability
A Quarter of Millennials Don't Plan on Getting Flu Shot Because of Affordability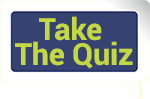 Take a quiz based on this article, and earn a vaccine for UNICEF for every right answer!
There's no denying it – the rate of flu shots isn't great compared to other routine immunizations. According to the CDC, only 43.6 percent of all Americans got the vaccine. In Canada, it's been under 40 percent for years, and even as low as 30 percent.
There's a lot of well documented reasons for this, and it mostly comes down to myths, such as "the vaccine doesn't work" or "vaccine will make me catch the flu" (We've busted some of those in another article here).
But there's one reason that perhaps doesn't get talked about as much: the cost of the flu vaccine.
According to a recent survey conducted by Harris Poll on behalf of CityMD, there's a unique reason that millennials don't get the flu vaccine, and it's the cost. For about a quarter of all millennials polled, this was the reason they avoided it.
The vaccine can cost anywhere from $14-$40 depending on which pharmacy you go to, and that can be a substantial barrier for college students and recent grads that are scraping by.
But if you consider that 38% of Americans don't have paid sick leave, it's a choice that actually financially backfires if you miss a day of work because of the flu (and it takes more than one day to recover from the flu!).
If you live in Canada, you're in luck! In most provinces, many millennials qualify for a government subsidized flu vaccine. That's one less excuse to skip the vaccine, and take advantage of an opportunity that many people around the world can't afford.
Source: http://www.bloomberg.com/news/articles/2016-10-04/a-quarter-of-millennials-avoid-the-flu-vaccine-because-of-the-cost