400,000 Vaccines!
Hey Boosters, you have now earned more than 400,000 vaccines through I Boost Immunity!
Just over a year ago, we started at zero. It's been an amazing journey, and we're constantly humbled by the accomplishments you continue to make. Thanks again for your support - we have some very VERY exciting things planned as we close in on 500,000 vaccines... stay tuned!
We <3 all of our Boosters! https://t.co/csmTD1o7rK

— UNICEF Canada (@UNICEFCanada) May 15, 2017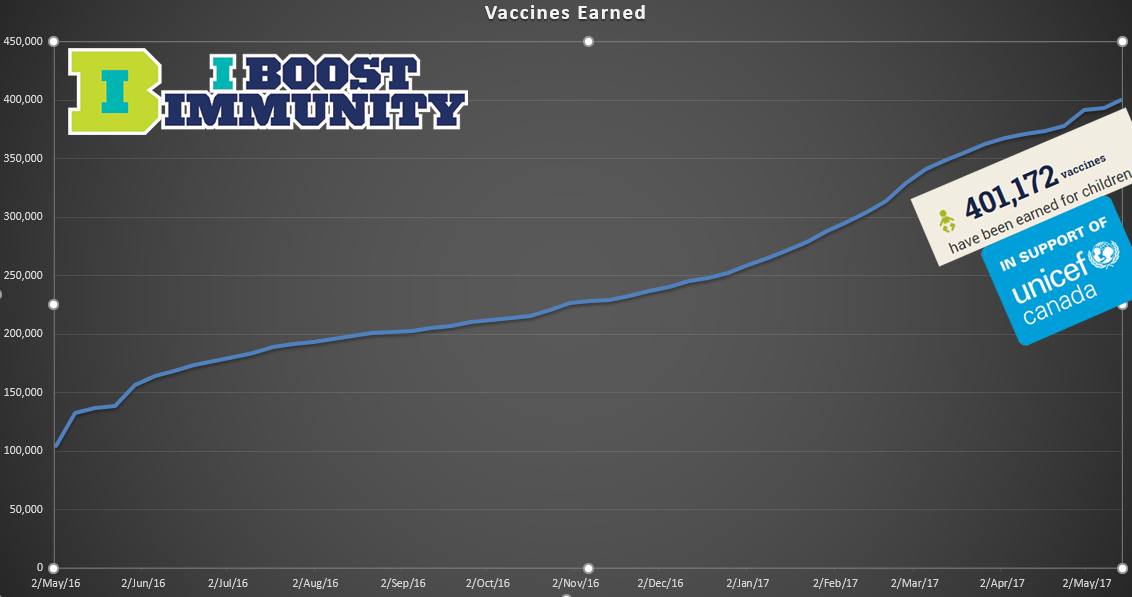 584,180
vaccines
have been earned for children in support of UNICEF since March 2016.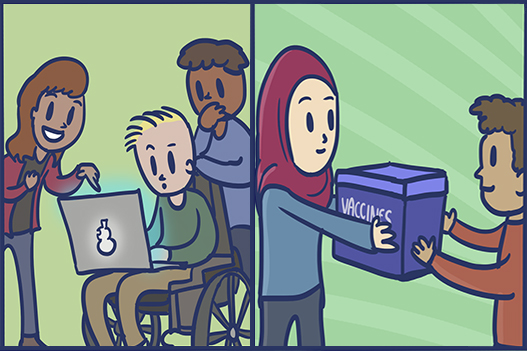 Thank you for acting locally to help immunize globally.