500k Part 2 - New Leaderboards!
500k Part 2 - New Leaderboards!
We've now hit 500k - and with it I Boost Immunity 2.0!
That means new quizzes, new quiz types, and so much more.
What you may not have also noticed, is that there's a new, updated leaderboard. You'll now be able to see your rank compared to other Boosters: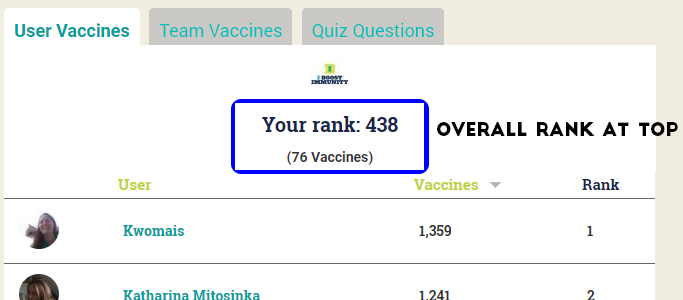 If you click on the "Quiz Questions" tab, you'll be taken to another leaderboard, which shows your overall score so far.
Ever wondered how often you get questions right? Now you can!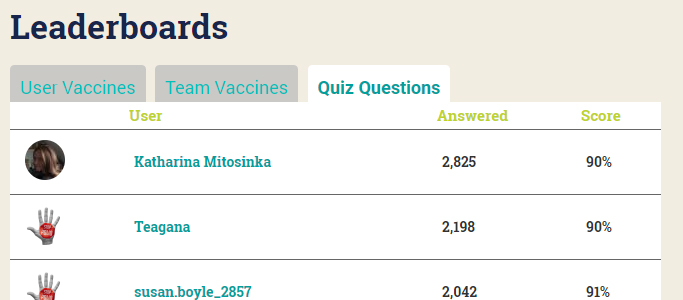 Check it out, find out your rank, and brag to your friends!
Want to go up the leaderboard but not sure how? Click here to find out all the ways that you can earn vaccines!