Letter of Thanks From UNICEF Canada To You!
Letter of Thanks From UNICEF Canada To You!
Last Updated: April 01, 2021
This is part 7 of the COVID-19 Misinformation Toolkit for Parents and Kids.

April 27, 2020
Dear Students on I Boost Immunity,
As you may know, April 24 to 30 is World Immunization Week, although it looks a little different this year. We are all inside and out of school, away from work, from our friends, and from some of our family members. We are all adjusting to this new reality. But there has never been a better time to talk about the importance of vaccines in saving the lives of children in Canada and around the world. We are sending this message to you today to say thank you for all your hard work as participants in the I Boost Immunity (IBI) program.
IBI and UNICEF Canada are proud partners in reducing misinformation about vaccines and raising awareness about communicable diseases. Your efforts to learn about the benefits of immunization and the risks of not getting vaccinated are more important than ever.
As the COVID-19 pandemic continues, some children are missing critical vaccines. In some cases, COVID-19 or conflict is making it hard to deliver vaccines in remote or restricted areas. In other cases, parents are not vaccinating their children because they are complacent or because misinformation has created distrust. Misinformation, especially in the middle of a health crisis, can be dangerous. Misinformation spreads quickly and causes people to make bad health decisions — making the crisis even worse.
Because of this, there will be an increase in the risk of outbreaks of diseases like measles, whooping cough (pertussis) and cholera. Children, especially those who are most vulnerable or living in countries affected by conflict and humanitarian disasters, are most at risk.
This is why the vaccines you've earned through IBI are making a big difference. Take Mama Bwanga, who lost 2 children to measles in 2019 during DRC's worst measles outbreak ever. "I already lost two children because they were not vaccinated," she told us. "That is why I have come to vaccinate (her one-month-old son) Dieu Merci today. So disease doesn't claim my children again." With your help, she has access to the lifesaving measles vaccine.
Vaccinators around the world are able to give vaccines to children thanks to students like you. Vaccinators such as Adama Traore, who lives in the village of Sadiola in Mali. This region of Mali is an isolated area where only 41% of children receive all the vaccines they need. Many of these children live up to 50 kilometers away from the nearest health center, so it's not easy to get vaccines to them. Adama travels by motorcycle all across the region, visiting villages with the vaccines that you might have earned on IBI.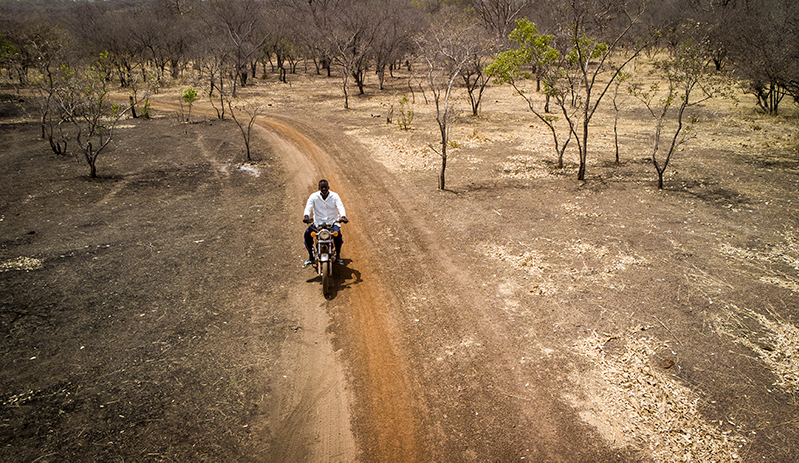 To date, people all across Canada and the world have answered more than 1 million questions, providing more than 750 thousand vaccines to children around the world.
Immunization is the key to giving kids everywhere a chance to grow up healthy and reach their full potential. Educating yourself against misinformation protects you and your community from dangerous public health threats (and diseases). By taking the quizzes on IBI, you are helping in both ways. Every lesson, every quiz, and every vaccine you earn is making a real difference — and we wanted to let you know that. Thank you again for your hard work to bring the right to health to every child, and keep up the good work!
Signed,
Rowena Pinto
Chief Program Officer, UNICEF Canada
Ian Roe
National Manager, I Boost Immunity