COVID-19 Misinformation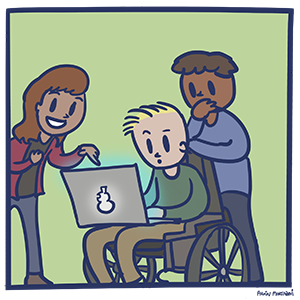 You are on a news website reading an article about COVID-19. The article quotes the WHO. Should you trust the article?
Earn a vaccine for someone in need by answering a quiz!
Beat the average score, and we'll donate one vaccine to someone in need through UNICEF Canada. You could immunize a whole family, or even a village!


763,517
vaccines have been earned for children in support of UNICEF since March 2016.
Act Locally. Immunize Globally.
I Boost Immunity makes learning fun by turning individual knowledge about immunization into vaccines for children through UNICEF.
Want to do more? Get Your Flu Shot at London Drugs!
For every flu shot given, I Boost Immunity receives a vaccine in support of UNICEF.