Impfgegner spenden heimlich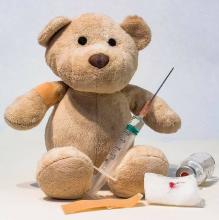 Impfgegner spenden heimlich
Das offizielle Team zu "Denn sie wissen nicht was sie tun: Impfgegner spenden für Impfaktionen"!
Tretet dem Team bei, auf dass wir als Gemeinschaft erfolgreich gegen Pseudowissenschaften und Krankheiten agieren können.
Jede Stimme zählt!
Act locally. Vaccinate globally.

Immunization boosters in this team have earned 714 vaccinations for children in support of UNICEF this round.
They earned 18867 vaccinations in the previous round.