We Gift Vaccines Because We Care For Ourselves and For Others In Need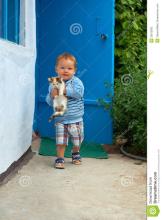 We Gift Vaccines Because We Care For Ourselves and For Others In Need
Hi,
This is the first and only time I have ever made a request through Facebook.  That's how important this Vaccine project is to me. 
Please join this Team, one of the many of other Teams, create your own Team or participate individually in this opportunity to earn vaccines for those in need.
It's really simple and a generous opportunity to bring free or affordable vaccines to our world's less financially fortunate.  You earn vaccines for them by joining, taking simple quizzes about vaccines, sharing your scores or sharing information about vaccines. It's that easy and the gift of vaccines is that great.
Think about perhaps making a Team of your classroom or your social media communities, your family or other communities you belong to.  How ever you do it you will be providing vaccines for others who can't afford them themselves while also teaching and raising awareness.  So it's completely a Win-Win.
Please give it a whirl.
About GAVI : Through the global health partnership of public and private sector organizations dedicated to "immunization for all", the GAVI ALLIANCE – The Global Alliance for Vaccines and Immunizations has created an opportunity to 'win' vaccines to be donated to persons/communities of our world in financial need.
"GAVI's strategy supports its mission to save children's lives and protect people's health by increasing access to immunisation in poor countries. It contributes to achieving the United Nations' Millennium Development Goals by focusing on performance, outcomes and results. Its partners provide funding for vaccines and intellectual resources for care advancement. They contribute, also, to strengthening the capacity of the health system to deliver immunisation and other health services in a sustainable manner."
Here is the Full List of Members in the alliance.  I am certain you will recognize more than a few.  :)  
http://www.who.int/workforcealliance/members_partners/member_list/en/
http://www.who.int/workforcealliance/en/ 
Thank you so very much.  [And here is a little fellow carrying a kitten. He too is grateful for vaccines.]
Sincerely,
Lynnette Fuller+
Act locally. Vaccinate globally.

Immunization boosters in this team have earned 14 vaccinations for children in support of UNICEF this round.
They earned 15 vaccinations in the previous round.