Resources
Resources
These print-friendly letter-sized posters spread the word about the I Have Immunity campaign. Just click on the one you want to download, then print and put them up in your school, neighbourhood or community.
Babies & Young Children
Did you know that immunization has saved the lives of more babies and children than any other medical intervention in the last 50 years? To be fully protected, children need to get immunizations at the right times starting at the age of 2 months.

---
Flu Campaign
The flu vaccine becomes available in the fall and winter to protect people around the province. For many people, it's FREE! This year people with mild allergies to eggs can be safely vaccinated with influenza vaccine.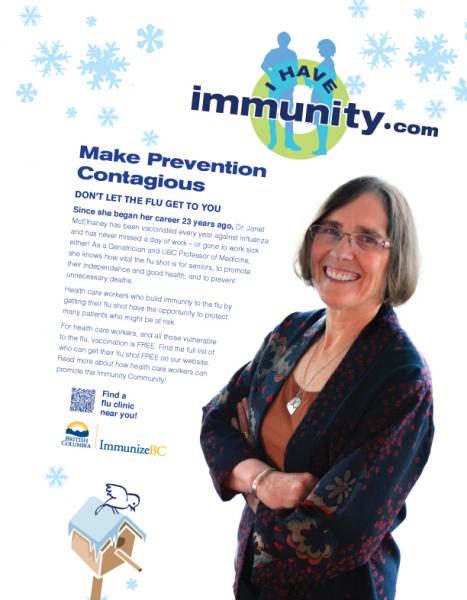 ---
HPV Campaign
The HPV vaccine protects girls against the viruses that cause cervical cancer. For girls born in 1994 or later, it's FREE! Click on the one you like or download them all.